We focus the lending of our customers' savings on projects where there are clear social impacts. This includes creating housing, community space and office space for organisations to carry out their vital work for the benefit of communities, society and the environment.
All of these projects have a life-changing effect on the people who benefit from them by improving their wellbeing and lives. We have a 'double bottom line' strategy and this means that social impacts are just as important to us as financial returns.
We believe it is important to be transparent, so that our customers and stakeholders understand how we make a difference. You can find details of all our loans with our 'where we've helped' map.
Please note: the case studies featured represent our social lending from January 2012 to date.
Featured
Results:
1 to 3 of 3
1. Heathfield Student Community Home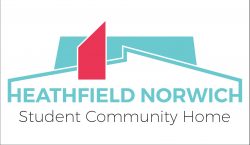 Continue Reading
2. Digby Manor
Digby Manor Residential Care Home offers a personalised solution that meets the needs of every resident and provides them with more than just a roof over their head. Life at Digby Manor is not just about receiving great care, but about enjoying the t...
3. Govan Workspace
Leading commercial landlord creates positive social impact through loan from Unity Trust Bank.
Govan Workspace Ltd is a community-led social enterprise and charity operating in one of Glasgow's poorest communities. It was set up in 1981 t...