Financial support from Unity Trust Bank is helping to transform the site of a former Glasgow primary school into a vibrant, new housing estate.
The loan from Unity forms part of a £10.3m investment which will see the semi-derelict Drumoyne Primary School in Shieldhall Road, Govan replaced with 49 affordable homes.
The project, by Linthouse Housing Association, has also received funding from Glasgow City Council and the Scottish Government.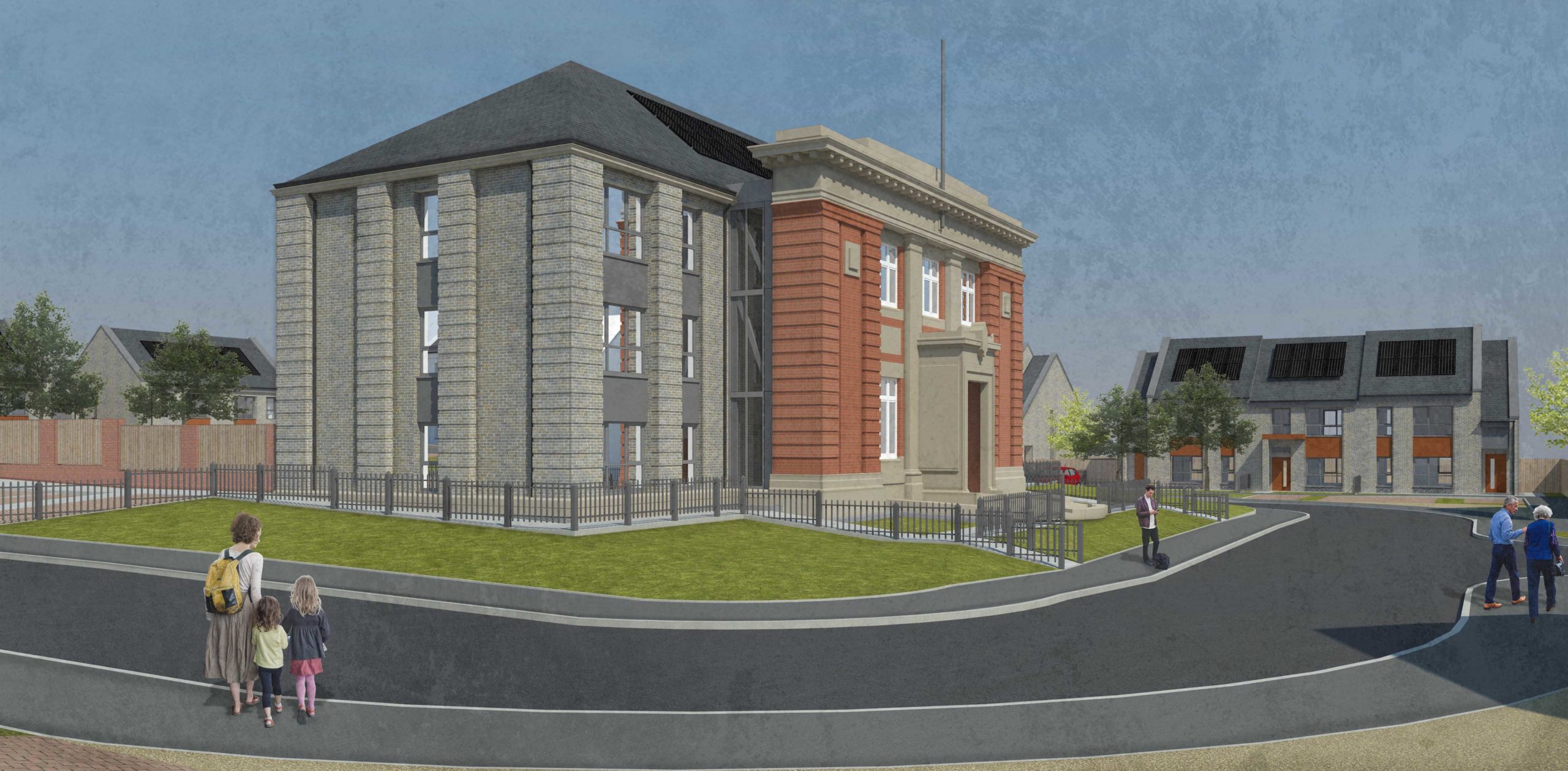 When the 1930s school building is demolished, the front entrance façade will be kept and used as a focal point. A new children's play area, allotment and community garden will also be created.
The development has been designed by Grant Murray Architects and will be built by CCG.
Mark Smith, Relationship Manager at Unity Trust Bank, said: "We are thrilled to support Linthouse Housing Association's plans to create more homes in the Govan area.
"At Unity Trust Bank, we are committed to having a positive impact on the communities we serve. This development will provide much-needed affordable housing which will benefit local people."
Irene Campbell is the chief executive of Linthouse Housing Association. She said: "This development is a first for Linthouse. It is more than 12 years since our last new build.
"The transformation of the former semi-derelict primary school into attractive new homes for the local community will, at the time of the current health pandemic, really lift our tenants' and the local community's spirits.
"We would like to thank Unity Trust Bank for their support and for providing loan facilities."
Work is expected to be completed in early summer 2022.