A personal message from Alan Hughes, Chairman of Unity Trust Bank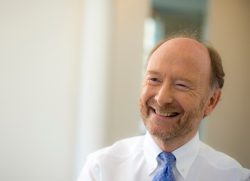 Unity Trust Bank plc
Unity is an independent commercial bank. It was founded in 1984 by trade unions to be a sustainable bank that serves customers and the common good. Today this purpose is unchanged and Unity has over 300 shareholders. Unity produces a sustainable return, pays regular dividends and has doubled its value over the last five years as more customers have joined us. Unity's Social Impact Reports and Annual Accounts describe our support for shareholders, customers and our wider society.
We are growing a bank that shareholders and customers can be proud of: an enduring institution defined by its purpose, values and the culture that sets it apart.
January 2021 Update
Our unaudited trading update was given to shareholders on 22nd January. In 2020 Unity staff continued unbroken service to customers despite the pandemic lock-downs. Unity's business, all with worthy firms and organisations, grew by 26% in the year, in line with the Bank's compound annual growth over the last five years.
Outlook
We expect the uncertain and changing conditions of 2020 to continue throughout 2021. The pandemic's transition into its endemic state will be uneven. The UK's new trading and support relationship with its largest partner, the EU, will still be being framed for some time it seems, we expect that to be a bumpy process too.
In such unpredictable times, the importance and value of supporting each other come to the fore. Unity's purpose and values are more timely now than they have ever been. Unity's priority will be to serve customers through any short-term disruption and to protect its sustainability, whatever the head-winds. We will continue to pursue only safe-growth and positive social impact with vigour; more and more business owners are welcoming our approach.
The current very low level of interest rates reduces income for all banks. Unity expects to remain profitable and supportive of its shareholders and customers despite that.
I could not finish without thanking staff and shareholders for their support. Without that we could not help our socially-minded customers deliver the benefits they do.
Alan
Alan Hughes, Chairman
23 January 2021