A Personal Message from Margaret Willis CEO Unity Trust Bank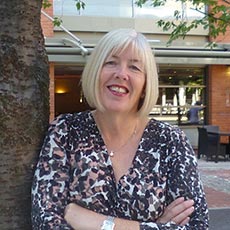 In 1984 Unity was founded on the philosophy of serving the common good, not simply maximising profit. This vision, set out by the trade union movement, was to create a bank that would both serve the needs of its customers and enrich society as a whole; this vision remains firm today and is now embedded within our constitution. During the last twelve months the bank has undergone a significant and necessary transition, effecting structural change and enhancing its governance, including a refreshed Board and Executive Committee.
A successful capital raise at the end of 2015 has enabled us to make material progress in the first half of 2016 in a number of key areas. The value of loan approvals significantly increased +60% year on year, as did deposits +2.2%, further strengthening our strong liquidity position. We have simplified our current account offering, introducing clear and transparent pricing and bringing the bank into line with market practice. We are enormously energised by the support of our shareholders, both existing and new and the trust placed in us to develop Unity to its full potential.
We set out our strategy and objectives as an independent entity, free to pursue our ambitions and well positioned as a specialist bank – differentiated and defined by our social purpose. The business model has been broadened to include those small and medium enterprises who share the Bank's values and philosophy. SMEs remain the life blood of the UK economy and our extensive research confirms that a significant number of these firms share our ambition to deliver social, economic and environmental benefit. This includes, stimulating employment, healthcare provision and community facilities across the UK, complementing the important role played by Charities, Co-operatives, Credit Unions and broader social sector organisations.
We have come a long way in the last twelve months, strengthening competency in the vital functions of Risk, Finance, Distribution and Customer Operations, each function has been reviewed to ensure it is fit for purpose. Inevitably, such reorganisations means that some colleagues have left the bank and we have of course supported our colleagues through this transition. Our ethical approach, one of the first living wage employers, investors in people gold status and the fair tax mark, has enabled us to attract high quality individuals who share our values and bring excellent industry knowledge and experience.
The risk and control environment remains challenging, the incidence of fraud is increasing across industry and we are investing in the continuous improvement of our infrastructure and technology providing the protection our customers deserve and expect. Additionally, our compliance with the increasing demands of regulation has appropriately had overriding importance at Unity and the Bank continues to foster a positive relationship with our regulators. We are confident that the investments we are making will enable us to meet the needs of our customers and the communities we collectively serve.
In closing I would like to personally thank you for choosing Unity, your loyalty, advocacy and importantly your patience during this period of transition. Please be assured that the Bank will continue to leverage its financial strength, strong liquidity and freedom from legacy issues to capitalise on current market opportunities. Despite the challenges that may emerge post Brexit, we remain focused on you, our customers and are very much open for business.