A personal message from Margaret Willis, CEO Unity Trust Bank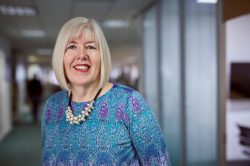 On 15 December 2016 Unity Trust Bank celebrated its first year anniversary as an independent bank. Established over 30 years ago by the trade union movement, our vision was to create a bank that would serve the needs of its customers and enrich society as a whole.
In 2016 we set out our 3 year strategy as an independent entity, free to pursue our ambitions, differentiated and defined by our social purpose. We made considerable progress throughout the year, accelerating growth in a number of key areas. We attracted 442 new customers, with the majority originated through existing customer recommendation. Loan approvals were substantially ahead of plan, with 124 new requests approved during the year totalling £153m, a material increase on 2015 at £46m; business mix was broadly in line with expectations. The high quality of our lending book continued to reflect our focus on 'safe growth' consistent with our cautious and conservative approach to risk.
The Bank's capital position and liquidity remained strong. While deposit balances remained stable, in common with other banks, overall returns continued to be impacted by the prolonged period of low interest rates. We have strong foundations on which to build and real momentum going into 2017. While the macro economic and political environment will continue to present challenges, we remain focused on what we can influence.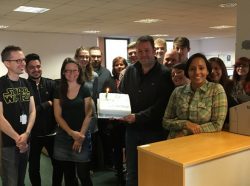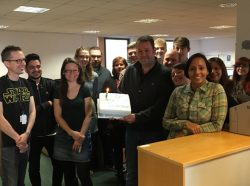 During the year we continued to invest in our infrastructure and technology ensuring key risks, particularly cyber risk, remained at the top of our agenda. We continued to streamline processes and maintained our focus on building a scalable operating model. Over the next 12 months we will be engaging you in a number of important initiatives, including online account opening and an automated password reset solution; these initiatives will address a number of ' pain points' that customers have kindly shared with us. Early adoption will enable us to deliver on our environmental objectives, removing manual processes and reducing paper. We are confident these initiatives will improve our efficiency, response times and most importantly make it easier for our customers to do business with us.
In late 2016 Unity engaged external support to assist us in our marketing efforts. Unity Trust Bank is a strong brand and well known amongst social sector organisations and the trade union movement. While the Bank is seen as relevant, distinctive and stands for something, we remain relatively unknown outside of our core customer base and this is something we want to address in the year ahead. Small and medium sized enterprises remain the lifeblood of the UK economy, employing over 60% of people in the U.K and contributing 47% of turnover – £1.8 trillion. SMEs, together with Charities and Social Sector Organisations, work to deliver social, economic and environmental benefits; Unity aims to become the 'bank of choice' for customers who share these values and philosophy. Our developing brand strategy is an exciting, forward looking initiative which we are confident will raise the profile of the Bank more broadly and underpin our growth plans.
We will continue to place significant importance on governance, meeting the increasing regulatory demands and fostering a positive relationship with our regulators. Additionally we will remain focused on leveraging the Bank's financial strength to deliver on our commitments to shareholders, customers and our people and work tirelessly to develop Unity to its full potential.
In closing I would like to personally thank you for choosing Unity and sharing in our determination to make positive and lasting change. We remain energised by the encouragement of our shareholders, this enables us to support customers to prosper and 'give back' to the communities we collectively serve.