Support for SMEs in the West Midlands during coronavirus crisis following £900,000 funding from Unity Trust Bank – The commercial bank with a social conscience.
A six-figure funding package from Unity Trust Bank will help to support small businesses in the West Midlands which are struggling during the COVID-19 pandemic.
The commercial bank with a social conscience has agreed a loan of £900,000 for Birmingham based ART Share which trades as ART Business Loans (ART) – a Community Development Finance Institution and accredited provider of the Government's Coronavirus Business Interruption Loan Scheme.
CBILS provides financial support to SMEs that are losing revenue and seeing their cashflow disrupted as a result of the coronavirus outbreak, and this loan will be used to support existing ART clients who have been affected.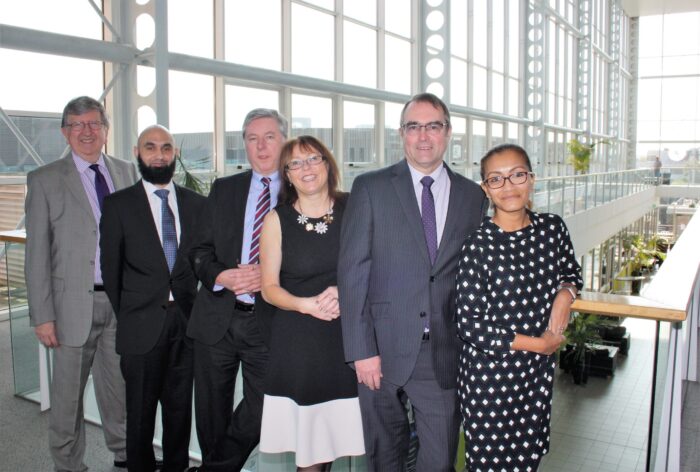 Dr Steve Walker, chief executive of ART, said: "We have a client base of 250 businesses and social enterprises. Most have been affected by the current situation – from facing the threat of closure to being inundated with demand for products.
"Thanks to this funding from Unity Trust Bank, we are hoping to support more than 25 businesses across a wide range of sectors in under-served areas and communities which have been declined financial help from other banks.
"We have had a long-standing relationship with Unity Trust Bank and they have supported our growth and provided invaluable support over the years. This loan will make a big difference to businesses during these unprecedented times."
ART was established in 1997 to 'alleviate poverty through enterprise' by lending to businesses unable to access the finance they needed from banks and so enable them to create or preserve jobs.
Unity Trust Bank support
Since 2005, Unity Trust Bank has provided ART Share with several funding packages totaling more than £13.2m.
Jason James, relationship manager at Unity Trust Bank said: "We help to create a better society by working with a range of organisations that share our values.
"We support CDFIs like ART so they can deliver responsible, affordable lending to help small businesses which struggle to access finance from mainstream providers.
"These are difficult times for a lot of businesses, and we are pleased that this latest funding package will help ART to support the Government's CBILS programme."
Unity Trust Bank aligns its operations and practices to the UN's Sustainable Development Goals – a globally recognised framework for achieving a better and more sustainable future.
Many of the goals will be enabled and supported through a focus on financial inclusion.
ART Business Loans
ART lends alone, or alongside banks and other financiers, and can signpost clients to independent Business Finance specialists for advice, if required.
Originally set up in Aston, ART was a pioneer CDFI. Its model – raising finance from member investors and from the public and private sectors to lend to businesses in a specific area – has since been replicated around the UK.
Since its launch, ART has lent more than £30m to 1,450 borrowers. This has enabled them to create or protect in excess of 8,000 jobs.