New housing development for Worcester's homeless set to welcome its first tenants following funding from Unity Trust Bank
A Worcester charity that turned an empty listed building into 25 flats for the homeless has praised Unity Trust Bank for ensuring the £2.2m project is a success.
Using its own reserves, with £1m funding from Homes England and a loan of £500,000 from Unity Trust Bank, Worcester Municipal Charities has transformed the old Probation office in Shaw Street into beautiful flats and renamed it Stillingfleet House.
The flats will be completed in June and some of the city's young homeless people, who have been living in a hotel during the pandemic, are expected to be among the first tenants to move in.
Words from Paul Griffith
Paul Griffith MBE, Chairman of Worcester Municipal Charities, said: "We own the property in Shaw Street and it was a blow when the Probation Service moved out in 2019 as we lost £150,000 per year in rent.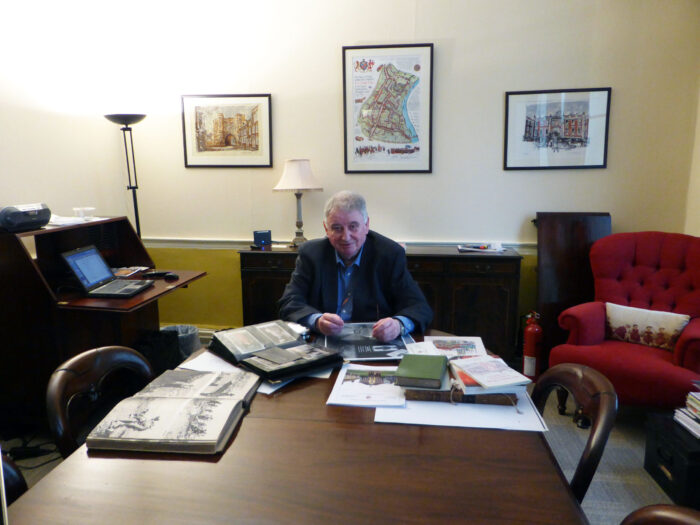 "We were unable to let such a large office, so we faced selling it for very little or developing it at great expense. We decided that the best use for the building would be to turn it into flats.
"However, the Homes England grant isn't paid in full until we get a certificate of completion. Funding everything up front was a pinch point for us. At the same time we had an unexpected repair bill of £100,000 for dry rot in another property and this left us feeling vulnerable.
"We've never had a loan before. Unity's timely offer of support helped dig us out of a deep but temporary cash flow hole. We were absolutely delighted.
"I first banked with Unity in 1985 when I was a branch secretary of Unison. It's a safe bank and they're very careful and socially-minded like we are. I've been a trustee of 20 charities over the years and I've recommended Unity to all of them."
Paul Nugent is a Relationship Manager at Unity Trust Bank. He said: "We only lend to organisations that share our values in wanting to create a better society. We're delighted to be able to assist with this development. These much-needed flats will make a huge difference to the lives of some of Worcester's young homeless people."
Invaluable work
Worcester Municipal Charities owns more than 120 commercial properties and almshouses and uses its rental income to give grants to the poor and to support other organisations that help them, including Citizens Advice, Maggs Day Centre for the homeless, Armchair Furniture Recycling and Worcester Community Trust.
Mr Griffith said: "Last year, the Government called for homeless people to be brought indoors during the Pandemic. 70 individuals moved into Worcester's Fownes Hotel and St Paul's Hostel. Some of these people could move into the new flats.
"Every application is assessed on merit. Some people aren't ready to live independently and need to move into shared accommodation first. There, they learn how to do things like manage bills."
Worcester Municipal Charities' almhouses are managed by Citizens Advice' SmartLets scheme which received 221 requests for housing support during 20/21.
Worcester Municipal Charities was established in 1559 when benefactors started leaving money in trust to help the city's poor.