A businesswoman has acquired her third pre-school nursery in Greater Manchester following a refinance package from Unity Trust Bank.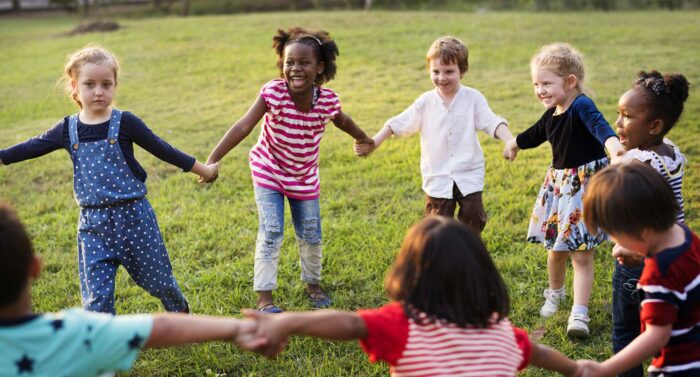 Danielle Hignett has added Hazel Wood Montessori Nursery in Stockport to her portfolio, alongside Holly Tree Montessori Nursery in Edgeley, Stockport, and Pear Tree Montessori Nursery in Sale.
The Cheshire mother-of-two has invested in and developed her businesses since setting up in 2015 and now provides 200 childcare places.
She has increased her staffing levels to 75. Danielle plans to create another seven jobs once Hazel Wood, which she has renamed Hazel Tree Montessori Nursery, is renovated.
Ian Heesom, Relationship Manager at Unity Trust Bank, said: "We actively support business owners like Danielle who provide valuable educational facilities in local communities.
"Danielle has a proven track record of taking her businesses to another level and creating new employment opportunities. We're delighted to be able to support her latest acquisition."
Why Unity?
Danielle, who has a degree in chemistry and management and previously spent 12 years in senior global roles in the pharmaceutical industry, said: "I'm delighted to refinance with Unity. They are a very good fit for my portfolio from a social marketing side.
"Other banks were interested. But, the whole bureaucracy of asking for something and it taking six months to sort out put me off. I like the old-fashioned way of being able to speak to someone and it getting done immediately.
"Businesses like mine need relationship managers because we have so many complexities to talk about. Unity offered the best deal on the market. They also took a real interest in my nurseries and what we do with the children."
The nurseries' smooth transition to Unity Trust Bank was facilitated by Scott Murcott of Montane Finance, Luke Hopkins at Freeths LLP and Helen Mather, Corporate Partner at Manchester commercial law firm Kuits.
Helen said: "Having advised Danielle since she acquired her first nursery we are delighted to have continued to advise her. Her growth will see the outstanding Montessori approach and facilities become available to even more children."
Danielle is also in the process of setting up the Manchester Montessori Academy. It will offer training on the Montessori methods of teaching which include self-directed activity, hands-on learning and collaborative play.
For more information about how Unity Trust Bank can support your business, call 0345 140 1000 or visit www.unity.co.uk/business-loans/