A charity in the Lake District provides affordable homes for local people who have been priced out of the property market. It is adding to its portfolio following a £750,000 funding package from Unity Trust Bank.
Lakeland Housing Trust, which was founded in 1937, is using the loan to build two three-bedroom semi detached cottages in Grasmere, renovate a house in Sawrey and make improvements to its other properties.
Spiralling house prices have long been an issue in the Lake District. Second homes account for around 80 per cent of all houses in some villages.
Lakeland Housing Trust chairman Malcolm Tillyer, QPM, is a retired police officer. He said: "We are based in a beautiful part of the country. Tourism plays a major role in supporting the local economy.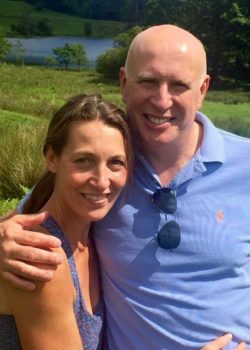 "However, the downside of this growth in second home ownership is that house prices are no longer affordable for local people, particularly the young. Many have had to leave their beloved Lakes which is sad."
LHT owns 49 properties. Tenancies are only offered to local people who could not otherwise afford to buy or rent in the area.
Lakeland Housing Trust and Unity Trust Bank
Ian Heesom is a relationship manager at Unity Trust Bank. He said: "A lack of affordable housing is a problem across the country but especially in tourist destinations.
"Unity Trust Bank is committed to helping organisations that share our values. Together, we can make a difference to the communities we serve and create a better society."
Mr Tillyer said: "Unity Trust Bank was an obvious choice when we were seeking funding. Their ethos fits in perfectly with our own.
"It is good to know that the bank we are dealing with is genuinely keen to help us develop and continue to achieve our charitable objectives."
As well as the loan from Unity, LHT is using a £60,000 legacy and the proceeds from a house they were bequeathed in Grasmere to help fund the latest projects.
Mr Tillyer said: "LHT wouldn't exist without the support of local people.
"Some people have seen properties being sold as second homes and witnessed the loss of local communities. They have generously bequeathed their home to us so that it will be lived in by deserving locals."