Temple in Sudbury set to improve its facilities following seven-figure funding package from Unity Trust Bank
A community centre and temple in West London is set to undergo improvement works thanks to a £1.1m refinance funding package from Unity Trust Bank.
The Lohana Mahajan (UK) Trust, which manages the temple in Repton Avenue, Sudbury, will use the loan from the commercial bank with a social conscience to enhance vital services and facilities.
The temple
The temple – known as Shree Jalaram Jyot Mandir (Sudbury) – primarily serves Hindu devotees but also the wider community and has a congregation of around 12,000.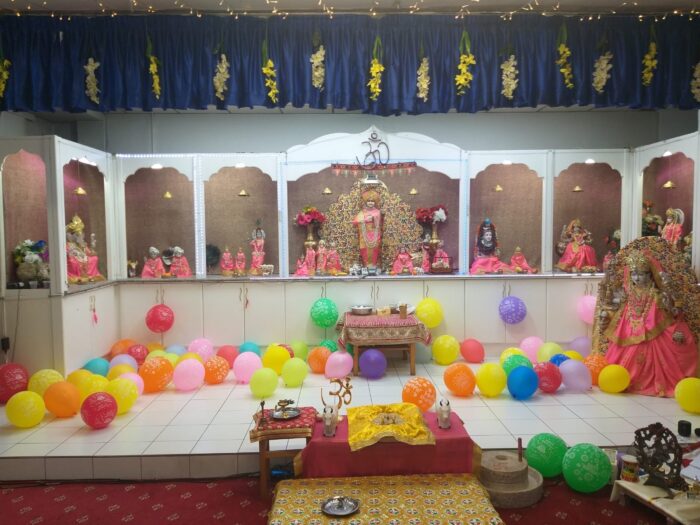 The premises provide:
Daily worship, religious activities and celebration of Hindu & religious festivals.
Freshly-cooked meals for hundreds of members and disabled people every day.
Sports, recreation and social welfare activities.
Plan networking activities with local community and councillors.
Day trips for less mobile members.
Funerals, wakes and wedding ceremonies.
Religion, culture and heritage education.
Relationship with Unity Trust Bank
Matthew Conroy, Relationship Manager at Unity Trust Bank, said: "We are committed to supporting organisations that improve the quality of life for people in the communities which they serve.
"This particular community is very close-knit. The Repton Avenue temple provides invaluable services and support for the whole congregation. It especially helps those who are vulnerable, such as the elderly or those facing hardship.
LMT is an offshoot of the Lohana Community West London, established in 1976. The temple opened in Greenford in 2000. However, a new base was needed to better serve the Communities in Sudbury, Wembley and Harrow so the Repton Avenue building was bought in 2004.
The refinance package between LMT and Unity Trust Bank was facilitated by Darshan Roy, Director of Zoom Finance Ltd, based in Watford.
Mr Roy said: "LMT previously had very expensive private finance. The trustees were looking to consolidate this and fund improvements, such as a new roof and improved car parking facilities. So, they approached me because of my experience and involvement with charitable institution like theirs.
"My role is to understand the client's vision as well as the banks. I understood how LMT was structured and that they needed to find the right lender. That lender was Unity Trust Bank.
"Unity was very understanding, responsive and professional and the relationship is a perfect fit for everyone."
The Trustees of LMT, said: "Our Repton Avenue temple needed finance to action its growth strategy going forward. This required a more affordable rate of finance which has been arranged through Zoom Finance with Unity Trust Bank.
"We are excited that Unity Trust Bank has come on board. We look forward to an excellent working relationship in the future."