The Cornerstone Partnership
Published: 14 May 2019
Organisation Name: The Cornerstone Partnership
Region: West Midlands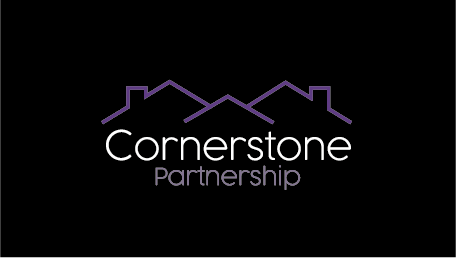 The Cornerstone Partnership based in Tamworth, supports local authorities, charities and housing groups looking to provide housing for the homeless.
A £1.1m loan from Unity Trust Bank enabled them to purchase 17 properties across Coventry.
Operated in partnership with The Salvation Army; the properties provide safe, sustainable homes integrated in the community for homeless families to begin rebuilding their lives.
The Cornerstone Partnership currently provides 67 properties for homeless families, increasing to 80 by June 2019.  The properties are refurbished to strict quality standards, and fully furnished right down to cutlery and bedding.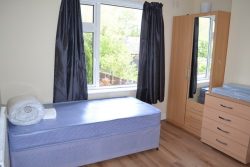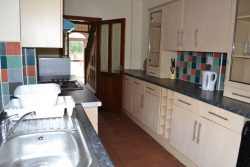 Dean Starr, Director and Co-Founder of The Cornerstone Partnership said: "From our first meeting with Unity Trust Bank over 18 months ago, it was clear that their passion for helping those in most need in society matched ours.
"Unity Trust Bank has been instrumental in allowing us to serve so many families in desperate need of a home, by providing this much-needed funding.  We look forward to building on this relationship with Unity and having an even greater impact on society."
Nathan Slinn, Regional Manager for The Salvation Army said: "We're called upon to provide hope and support for people when they need it most. Unity Trust Bank, The Cornerstone Partnership and The Salvation Army have come together to make a real difference to those in need – and make the extremely difficult experience of homelessness less painful."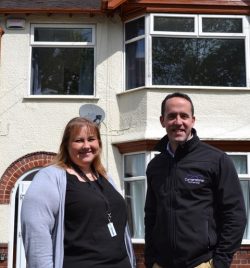 (L-R) Natalie Smith, Facilities Co-ordinator, The Salvation Army and Dean Starr, Director of the Cornerstone Partnership outside one of the purchased properties in Coventry