Our aim is to make it easy for you to bank with us, so we've provided some further information and useful tips to help you below.
Making changes to your account
If you wish to make changes such as adding or removing a signatory, setting up or changing your Internet Banking access and amending the details on your account, you can do this by simply completing the Account Management form. This can be found at www.unity.co.uk/update-your-details/
Opening additional accounts
We understand that you may need to open additional accounts, if all the details and signatories are the same, please complete a new account application form.
Closing your Unity account
You may need to close your Unity account, in order to do this you will need to fill in an account closure form, which can be found at www.unity.co.uk/form/account-consolidation-closure-form/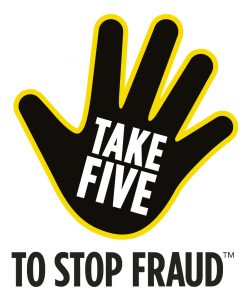 Fraud Awareness
Telephone banking fraud, or 'vishing', is becoming increasingly commonplace. This is where fraudsters do not actually scam their victims online, but use the telephone in an attempt to trick them into disclosing information or completing certain actions that could result in financial loss. It is very important to keep your passwords and bank details private, so please be cautious when taking phone calls.
If you receive a call from someone claiming to be from Unity Trust Bank, and think it might be a scam, then it is important that you report it to us so that we can investigate on your behalf.
More information about how to keep safe from potential scams and fraud can be found on the Take Five to Stop Fraud website
We have put together a leaflet to assist you in putting in place the internal controls to assess, prevent and detect the risk of your organisation being affected by fraud.
Download the leaflet for more information – Fraud Awareness.
Special Stationery
For customers who choose to produce your own, personalised stationery (paying-in books, cheque books etc.), we recommend that you ask your agency/printer which format they would prefer to use and then download the appropriate file from this dedicated page.