Unity Trust Bank has appointed Joshua Meek as Head of Impact and Sustainability. This new role that will ensure the continued development of the Bank's impact framework and support its mission to create a better society.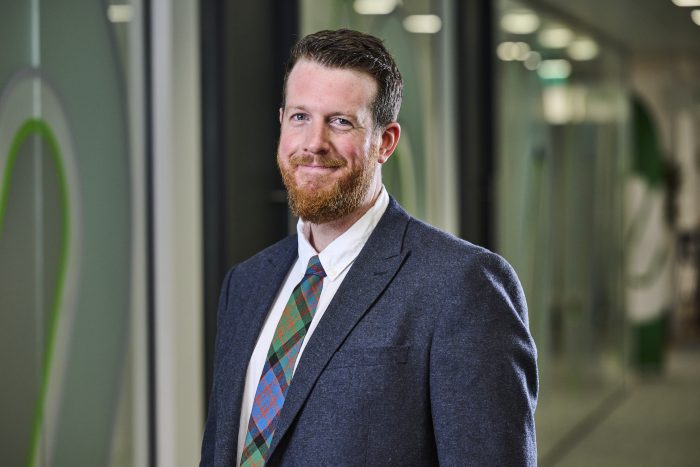 Joshua joins Unity Trust Bank from Big Issue Invest, the social investment arm of The Big Issue Group, where he was Head of Impact. Prior to his work at The Big Issue, Joshua has worked with a number of award-winning UK social enterprises, including Harry Specters Chocolates, Redemption Roasters and Invisible Cities.
Unity Trust Bank offers an ethical alternative for businesses with a social conscience. It works with organisations and SMEs that share its values and philosophy. Delivering on its 'double bottom line' strategy, Unity lends to customers that positively impact society, and supports local communities through volunteering and partnerships with charities.
Joshua will work across all areas of the bank and alongside the executive team. This will ensure that the bank continues to deliver measurable positive social impact for customers and their communities.
Words from the team
Commenting on his appointment, Joshua said: "I'm delighted to join this socially-minded bank. The bank is continually improving its impact management approach and delivering social and environmental good — whether that's through focusing on its double bottom line strategy or having rigorous measurement in place. So, we understand the impact we create and support through our work.
"I have worked with organisations at different stages of growth, from start up through to well established social enterprises. Joining an organisation like Unity Trust Bank provides a great opportunity to create a positive impact. Our work benefits a whole range of communities across the UK."
Unity Trust Bank CEO, Deborah Hazell, added: "Joshua's experience of supporting social enterprises and charities across the UK, to measure and manage their impact, will be a huge asset to us as we continue to focus on how we can drive forward positive change.
"We're excited to be able to strengthen our senior team with this new impact and sustainability role. It will add additional insight into the impact we make as an organisation. It will also support how we can amplify this over the coming years."