Cricklewood Dental Practice
Published: 23 March 2021
Organisation Name: Cricklewood Dental Practice
Region: London
North London dental practice expands its training facilities thanks to funding from Unity Trust Bank
A north London dental practice which provides state-of-the-art training for the next generation of dentists is expanding its facilities following funding from Unity Trust Bank.
Cricklewood Dental Practice, which caters for NHS and private patients, has specialist dental services including a pioneering phantom lab – one of only four private facilities in the country – where dental teams can gain practical experience.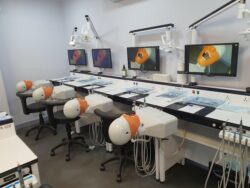 The £1,690,000 project, which is partly funded by Unity, will see the creation of 12 more units and a second phantom lab at the Cricklewood Broadway site.
The deal was introduced by national dental finance brokers, Samera Finance, who helped to secure the funding.
Dr Ahmed Al-Morhiby, who took over the practice in 2018, said: "Providing educational and specialist services is a big part of what we do and we need more space to accommodate demand.
"The current restrictions mean there is more need for facilities that can provide safe and practical training. Our aim is to train new dentists as well as to improve and help the upskilling of the experienced dentist.
"We have contracts to train foundation dentists every year and an academy where we run our own courses. We had the pleasure to welcome more than 200 dentists and nurses who attended courses in our facilities over the past 12 months.
"Skills labs are complicated and expensive to run and are usually provided by universities. However, we managed to use them to provide hands-on experience that is close to the real-life environment."
Cricklewood, which has provided urgent dental care as well as specialist lead dental care, is also committed to promoting oral health and staff regularly visit community groups and schools, offering free toothpaste whenever possible.
Dr Ahmed Al-Morhiby said: "Our engagement with the local community is brilliant and we've seen an increase in the number of people coming in for check-ups as a result."
Unity Trust Bank's Relationship Manager Paul Kelly said: "Almost doubling the number of specialist units and creating a second phantom lab will mean even more students will benefit from the first-class training facilities at Cricklewood.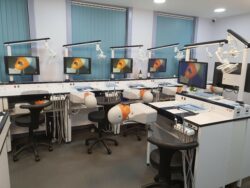 "Dentistry was impacted at the start of the Covid-19 pandemic but quality operators like Ahmed have been able to work within the new restrictions and have been extremely resilient. Unity is proud to support organisations like Cricklewood that are having a positive impact on society."
Nigel Crossman, Head of Commercial Finance at Samera Finance said: "When the opportunity arose to expand the practice in 2020, we worked with Dr Morhiby over several months preparing the information required by the lender and completing an application.
"We liaised with the lender and the client over the next few months around projections and solicitors' requirements to get the deal completed."
Dr Ahmed Al-Morhiby said: "My broker Samera Finance introduced me to Unity and my relationship manager Paul Kelly is fantastic. The bank offers a good, personal service."