Comment from Mark Clayton, Chief Operating Officer at Unity Trust Bank on integrated payment solutions.
We launched our new partnership with market-leading global payments provider Elavon Merchant Services last autumn. Since then, Unity Trust Bank customers have benefitted from a full range of integrated payment solutions.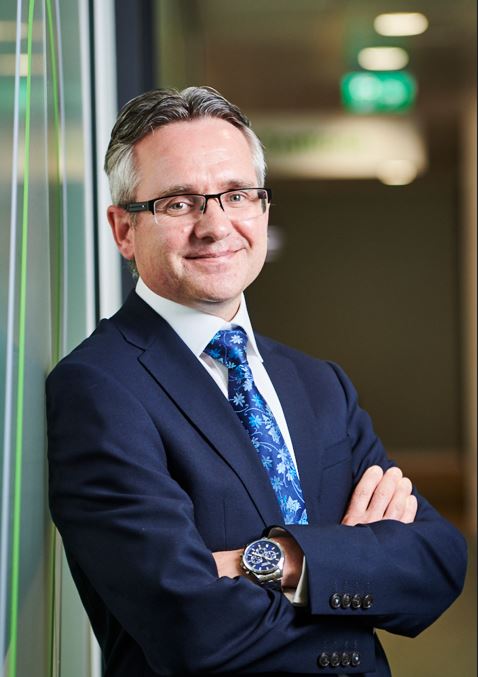 Together, we can offer seamless contactless payments to e-commerce and a variety of money transfer options. Elavon's merchant services complement our wider suite of payment services. It allows us to better support our customers and local communities in growing their own footprint.
Looking beyond the product or the features, this partnership is really about delivering services that provide convenience for our customers, and our customers' customers.
As a bank, we support organisations that share our values in wanting to address social, economic and environmental needs. Joining forces with Elavon will enable us to attract even more socially-minded businesses. More and more businesses are moving away from the legacy of cash and cheque payment methods. Merchant services provide customers with better cash flow management, offering greater ease and speed of carrying out day-to-day business transactions.
When choosing our payments partner we looked at four key aspects – culture, service, technology and experience. It was important for us to find a merchant services provider that shared the same devotion to customer service that we do. As my own relationship with the Elavon team grew, I recognised that our standards are aligned. We're both committed to fair outcomes and a collaborative partnership.
As a bank, we offer a fair value exchange for the fees that we charge which are in line with the market. Elavon stood out because of its simple, transparent pricing structures.
Technology was also a vital factor for us and Elavon continues to invest in its proposition. A diverse suite of payment options offers a convenient, one-stop shop approach for customers and a range of new mobile options.
As Unity is new to card acceptance, we wanted to find an experienced partner that we could trust. Elavon is well established, having worked with other UK banks on a similar journey.
Our partners' corporate social responsibility credentials are important to us. Elavon's ethos is shaped by its parent company, US Bank. It has been voted one of the world's most ethical banks for a number of years.
Like us, Elavon's values are at its core and designed to ensure that high ethical standards are consistently achieved. They're dedicated to supporting communities, employees, customers and partners. Elavon strives for inclusion, fairness and respect, always listening, collaborating and looking to make a positive impact.
The partnership between Unity and Elavon adds demonstrable value and through our shared understanding, and the opportunity to learn and gain insight from each other, we will be able to better serve the needs of our customers.
To find out more about how Unity Trust Bank can support your business, visit www.unity.co.uk/accepting-card-payments/.