Unity Trust Bank has appointed Mark Clayton as its new Chief Operating Officer, to lead Unity's customer proposition and support growth.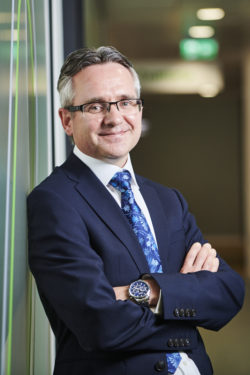 Mark joins Unity Trust Bank after 23 years at HSBC, having held a number of senior roles. Most recently, Mark was Head of Premier Distribution where he led the strategic growth of the Retail Premier and International business.
Headquartered in Brindleyplace, Birmingham, Unity Trust Bank supports businesses and organisations that share its philosophy to support economic, community and social change. In March this year, Unity Trust Bank announced a 30% increase in lending growth over 2019, with over £243m of loans approved to socially responsible businesses.
Unity's proposition is strongly rooted in the provision of excellent service. Mark will lead the Bank' customer proposition to ensure Unity is well positioned to meet the needs of its existing customers and those businesses seeking change.
Commenting on his appointment, Mark said: "I am delighted to be joining at such an exciting time. Having focused on financial wellbeing and seeing first-hand the positive impact it has made, I have a deep understanding of the vital role that banks play in society. Unity's ambition to deliver sustainable growth and make a positive and lasting change in the communities it serves were key factors in my decision to join the team.
"The last few months have been unprecedented on many levels, Unity has adjusted working arrangements to keep colleagues safe while remaining focused on supporting our customers. Amid this uncertainty I believe that customers will seek out those organisations who focus on their customers and we have a unique opportunity to demonstrate how banking can be better."
CEO of Unity Trust Bank, Margaret Willis, added: "Mark's vast experience will be a hugely valuable addition to the team. These are uncertain times for many businesses Unity will continue to adapt and respond quickly to their needs and ensure customers remain central to our thinking."