Unity Trust Bank is delighted to have been shortlisted in the Excellence in Responsible Business award category at the 2022 Greater Birmingham Chamber of Commerce Annual Awards.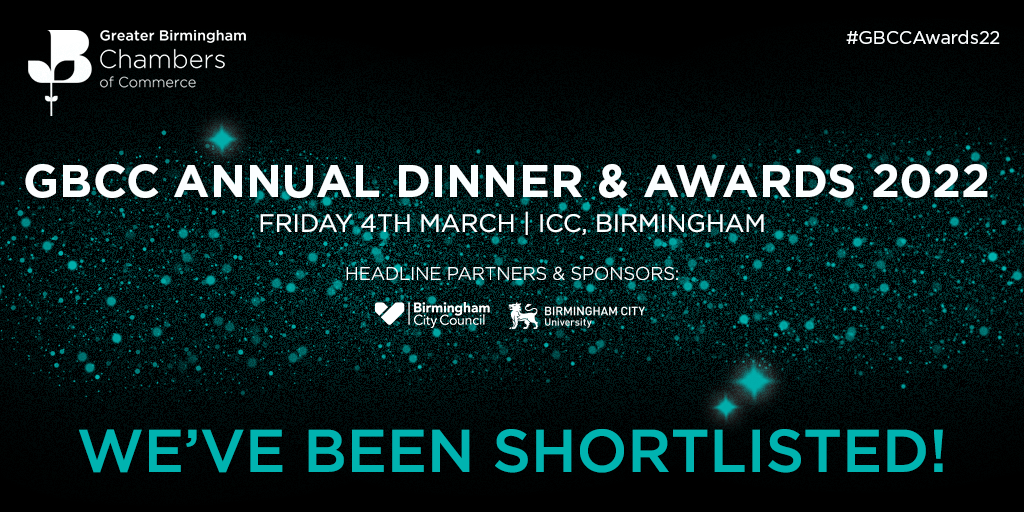 The awards ceremony, one of the largest business occasions in the UK, is taking place at the ICC in Birmingham on Friday, March 4 where the winners of all 12 categories will be announced.
Deborah Hazell, CEO of Unity Trust Bank, said: "For 37 years we have been helping organisations to prosper and contribute to positive economic, social and environmental change and we are proud to have been shortlisted for this prestigious award."
Headquartered in Brindleyplace, Unity is an independent bank that only lends to organisations that share its values and supports local communities.
More about Unity Trust Bank:
Our values are aligned with the UN's Sustainable Development Goals – a globally recognised framework to ensure a better future for everyone.
All of our customer loans are assessed on the positive impact they have on society; from job creation and educational training to health care provision and social housing.
We also ensure that our values are embedded in the heart of our company culture and incorporated into our procurement and supplier management processes.
We actively measure and analyse our carbon and environmental impact and hold a Bronze Standard Carbon Literacy accreditation.
We're proud to have signed the Time to Change pledge, be a signatory of the HM Treasury Women in Finance Charter, hold the Investors in People Gold Standard and be a Disability Confident employer.
We were the first bank to be accredited as a Living Wage Employer and the first to achieve the Fair Tax Mark.
We offer our employees up to five days' paid leave every year to support local organisations and our employee-led 'Unity in the Community' initiative raises thousands of pounds for good causes every year.
Unity is also supporting this year's event as the official sponsor of the Excellence in the Third Sector category.
Deborah added: "We are proud to sponsor this category as it very much aligns with our mission to help create a better society. It is a wonderful opportunity to recognise the great work that is being done by local organisations in helping to rebuild and reconnect, both our communities and our people."
Unity has been shortlisted in the Excellence in Responsible Business category alongside B&M Waste Services, Crown Highways, Gateley, NEC Group, Sustainability West Midlands, The Book Shelf and The Leadership Coaches.
Organisations shortlisted in the Excellence in the Third Sector category are Acorns Children's Hospice, Burton upon Trent & District YMCA, Cancer Research UK, FareShare Midlands, Living Well UK, Midlands Air Ambulance Charity, Millennium Point and Sandwell and West Birmingham NHS – Your Trust Charity
Find out more information visit www.greaterbirminghamchambers.com