Unity Trust Bank, a Birmingham based commercial bank with a social conscience, has appointed Nikki Fenton as Chief Financial Officer.
Following an extensive external search, Nikki, BSc ACA AMCT, has been promoted from her role as Unity's Financial Controller.
Commenting on the appointment, Margaret Willis, CEO of Unity Trust Bank, said: "I'm delighted to welcome Nikki to the Executive Team. At Unity we are committed to developing our people and in support of this we made a material investment in the 'Unity Way', a role-based competency framework that enables staff to charter their own personal learning and development journeys.
It is therefore particularly pleasing that Nikki's appointment follows an extensive external search, and I am delighted that we have been able to appoint a highly competent internal candidate to this role."
Nikki, who has over 20 years' experience in financial services and corporate treasury including roles at KPMG, InterContinental Hotels Group and Coventry Building Society, joined Unity in 2015 as Treasurer to build the treasury function of the newly independent bank.
Nikki explains: "I love the history and the wider purpose of Unity and am proud of how we have transformed the bank since 2015. As CFO I'm looking forward to driving our double-bottom line strategy: remaining a strong financial institution whilst delivering social impact to our communities and supporting our staff, customers and shareholders."
Nikki will be succeeded by Kiran Samra. Kiran is currently a Financial Reporting Manager at The Co-operative Bank in Manchester.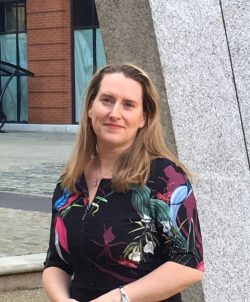 Nikki Fenton BSc ACA AMCT