The Credit Union Development Fund (CUDF) is a deposit account where Unity pays the equivalent of 0.125% of the aggregated CUDF Account balances into a Development Fund. This is used to make grants to further the Credit Union movement in the UK. As the commercial bank whose purpose is to help create a better society, Unity is committed to support the Credit Union sector in its pursuit to tackle financial exclusion and poverty. The bank therefore reviewed how to best support these efforts and offered this grant funding to help support the valuable role Credit Unions play in providing fair financial services and products to a wide range of customers otherwise excluded from mainstream finance.
Unity welcomed applicants undergoing digital or technology projects such as (but not limited to), the development of a website, social media, online banking or mobile apps. An unprecedented number of submissions were received and were truly inspiring. The decision-making process was a difficult one, with over 40 applications for the £70,000 available.
Winners of the award have now been notified and the feedback from the process has been heart-warming.
"The improvement this grant will make to our digital presence is immense it will enable us to work within a variety of communities across Coventry.  We will be able to educate, profile and deliver our service to a wide and diverse audience, everyone can benefit from credit union membership and thanks to the generosity of Unity Trust we now have the opportunity to make this a reality."
Isabelle Osbourn, Credit Union Chief Executive
Coventry and District Credit Union Limited
"On Behalf of the Management Team and Members of the Tower Hamlets Greenlight Credit Union Limited I wish to thank you and the Unity Trust Bank for your very kind award which we delightfully appreciate.  We are confident that addressing our digital needs will propel us to broaden our growth and sustainability and allow us a communication platform which the next generation of member can comfortably engage and expand. Again, sincere thanks for your ongoing support of the Credit Union sector."
Jonathan Anthony Heywood, Treasurer 
Tower Hamlets Greenlight Credit Union Limited
Congratulations goes to all involved.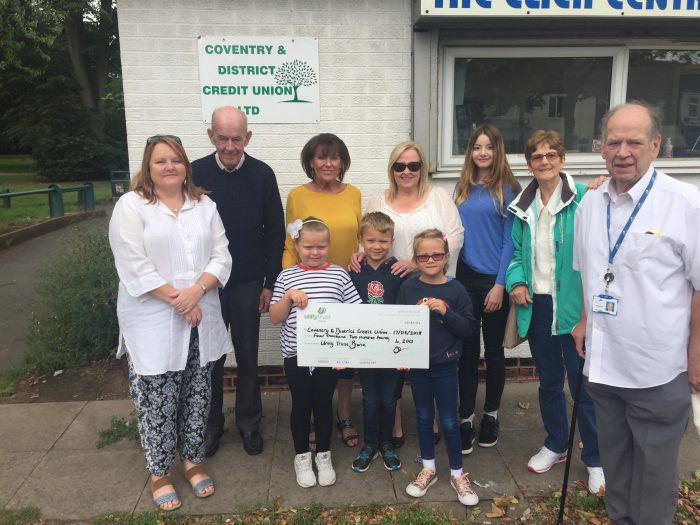 -ENDS-