Unity Trust Bank was recently voted number 1 for internet services and overall customer satisfaction in the 2019 Charity Finance Banking Survey, beating the likes of NatWest, Barclays, HSBC and Lloyd's.
Unity scored ratings of 2.70% in internet services and 2.70% for overall customer satisfaction.
The purpose of the annual survey is to reflect customer feedback in the current charity banking market.
Unity Trust Bank is delighted with this result and will continue to pursue such positive customer satisfaction within the charity sector and beyond.
Didn't see the results? Download the Charity Finance May edition.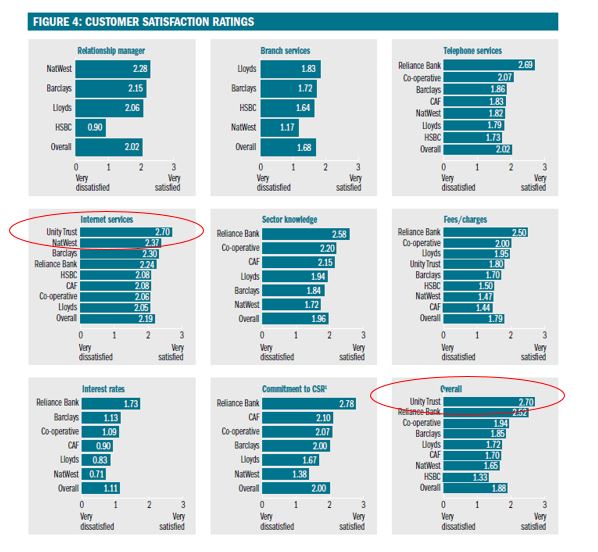 Above: Charity Finance Banking Survey results