Comment from Linda Martin, Regional Director at Unity Trust Bank, for NACFB Commercial Broker magazine on sustainable change.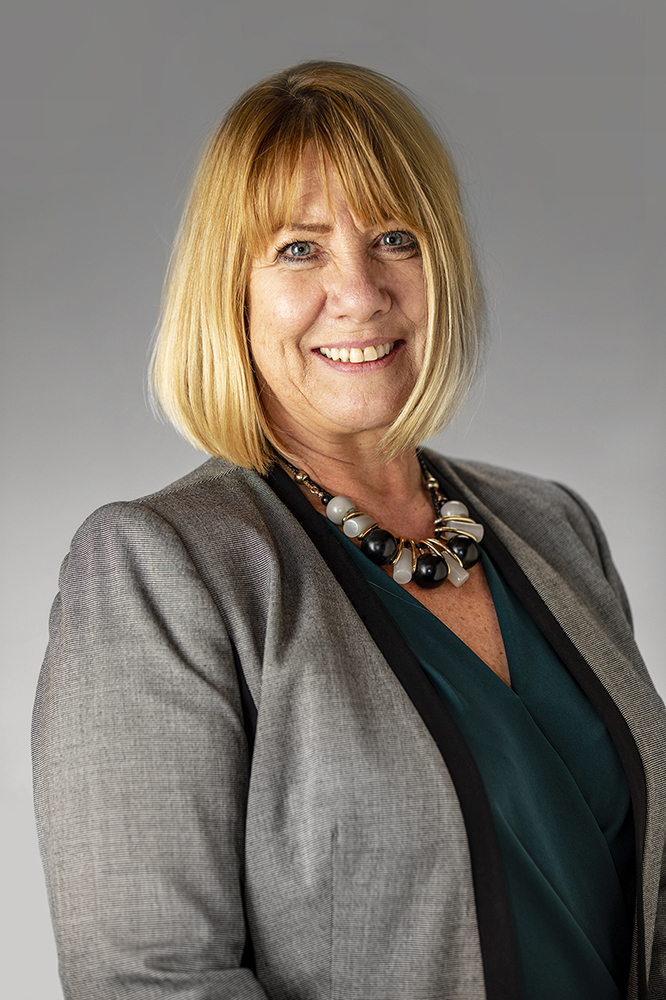 The past year has been exceptional, and one of the most challenging for many – socially, economically and emotionally. However, if we can take anything from the devastation of the pandemic, it's seeing just how much stronger society can be when communities unite.
Since its inception in 1984, Unity Trust Bank has been committed to helping organisations prosper as they contribute to making positive economic, community and environmental change. As we emerge from the pandemic and reflect on the year that was, we look forward to supporting brokers and borrowers so that together, we can begin to build back better.
Making a Positive Impact
Businesses across all sectors are increasingly looking to re-focus their corporate values to deliver positive societal impact – whether that's working towards net-zero targets, having a robust ESG policy in place, or promoting employee wellbeing.
Making the switch to an ethical finance provider can be a powerful first step to driving positive change. High street institutions are under growing pressure to demonstrate the contribution to their wider communities, but specialist providers, such as Unity Trust Bank, are already well-established in promoting an ethical approach across all areas of their business.
Unity is driven by a core purpose to deliver positive impact, and we're committed to working with like-minded people and organisations who share our values. We see a company's societal impact as a form of ethical risk, which is assessed to ensure that, together with our customers, we can be a force for good.
Measuring Ethical Risk
While large corporations with significant turnovers have greater resources to allocate towards CSR activity, we understand that many start-up companies and smaller organisations don't have the time or funds to put a corporate policy in place, or simply don't know where to start.
By aligning the themes of the UN's Sustainable Development Goals (SDGs) to our lending practices and assessment criteria for new customers, we can guide Unity's 'double bottom-line strategy', which ensures our customer deposits are used to support organisations that also contribute towards valuable economic, community and environmental change.
The SDGs encompass 17 key areas, including poverty, health and wellbeing, access to education, gender equality and economic growth, with the objective to create a fairer and more equal society for all. From decisions around responsible procurement and suppliers, reducing waste, and giving back locally through external skills training and volunteering, positive outcomes can be delivered on a number of levels, no matter how big or small.
Driving the Agenda for Sustainable Change
Business priorities and operations are continually evolving, but Unity Trust Bank is committed to supporting customers to protect jobs, drive growth, and embrace diversity. For example, the number of social enterprises, employee-owned organisations and co-operatives in the UK is rapidly growing, and the resilience of these business models has been exemplified throughout the last 12 months.
With more productive, engaged and fulfilled workforces, businesses that put their people first and give employees a voice in corporate governance have been shown to benefit from a better, more collaborative culture, whilst making a greater contribution to economic recovery.
As the high street faces its own unique challenges, it is encouraging to see how support for local, ethical businesses has grown during the pandemic. Not only can the implementation of people-first policies be of benefit to employees and attractive for investors, but being seen as a responsible employer is key for building brand reputation. Earlier this year, research by Co-operatives UK found that the most popular attributes for a business to earn trust is to be a good employer and behave fairly, while two thirds of respondents felt that trustworthy businesses passed savings on to customers and supported the local community.
Working Together as a Force for Good
Unity Trust Bank has an established broker panel providing proposals across socially-focused sectors such as healthcare and affordable housing, but we also measure business impact by its response to wider societal needs. For example, creating educational and vocational opportunities for young people, modernising community spaces to minimise their environmental footprint, or committing to pay employees a fair living wage.
Last year alone, Unity's lending reached £185m, which provided more than 1,300 people with safe housing, created or protected 712 jobs, maintained or created 74 community facilities, created or renovated 722 bed spaces and supported 250 SMEs through Responsible Finance partners. As it continues to grow, our customer base is diversifying, and we truly value the role brokers play in maximising the opportunities to deliver sustainable change.
To learn more about Unity Trust Bank, visit www.unity.co.uk