An initiative that supports tech start-ups in the West Midlands by introducing them to key business leaders has helped an AI start-up secure a pilot with Unity Trust Bank.
Dr Cristian Gherhes founded Birmingham-based Lexverify in 2020. Cristian enrolled on the pioneering SuperTech Connector Series to gain access to senior decision makers. It allowed him to receive valuable feedback about an AI product he was developing. The tool aims to prevent legal, compliance, and cyber risks on electronic communications.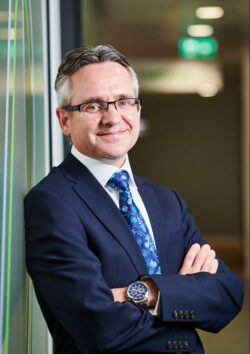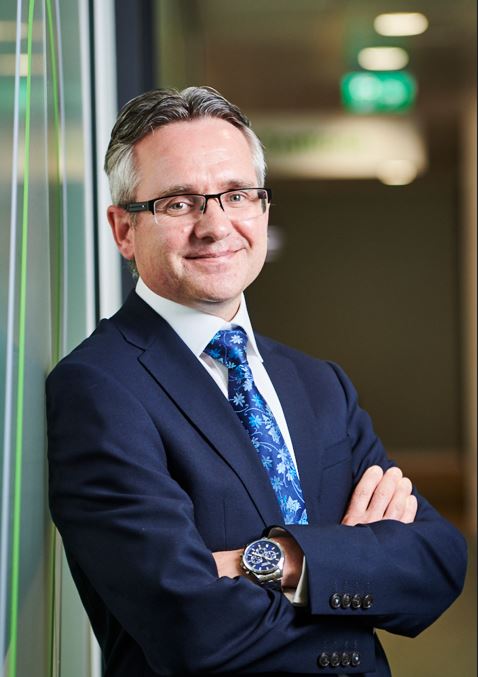 The technology impressed Mark Clayton, Chief Operating Officer at Unity. Marks was one of seven senior representatives from major financial, legal and property firms to offer 42 hours of one-to-one support to help the region's fledgling businesses.
Words from Mark Clayton
Mark said: "Supporting the Connector Series programme was an ideal opportunity for Unity to give something back to the Birmingham community where our headquarters are.
"It was great to be part of. It was a win-win experience because a lot of the companies' products are very relevant to our industry.
"The programme isn't a sales pitch. Very often a product hasn't even gone to market. So, it's an opportunity for start-ups to show us what they've got. We then share our knowledge and broader experience, helping to give them the best chance of succeeding.
"What impressed me most about the business owners I spoke to was that many of them had previously been told that what they were doing wouldn't amount to anything.
"That put fire in their belly as they wanted to prove the doubters wrong. They all had really interesting stories to tell that were very inspirational and motivational.
"We are delighted to offer a pilot to Lexverify as a result of the programme. They have created a product that could protect regulated businesses like ours against data loss by providing an extra layer of protection."
Lexverify
Lexverify is similar in concept to a spell-checker which highlights potential spelling or grammatical mistakes in emails, instant messages, and electronic documents.
Lexverify's AI-powered assistant uses advanced Natural Language Processing (NLP) to help prevent a range of legal, compliance, and cyber risks on electronic communications, like email and instant messages. It highlights potential risks in real time, as someone is typing. This allows them to be corrected before a communication is sent.
Cristian said: "Our mission is to make risk prevention on electronic communication as easy as spell checking. We are super excited to work with Unity and trial our product.
"Connector Series was absolutely brilliant and we need more initiatives like this.
"It's critical for start-ups to get feedback on what they're building as early as possible. You might think you have a great idea but you need to validate your assumptions.Customer feedback is absolutely crucial to ensure you are building a product that solves a real problem.
"With Mark being a senior decision maker at Unity, he was well aware of the bank's compliance policies and systems. He provided in-depth insights and feedback. That really helped me understand our product from a customer's perspective, understand the value of different solutions, and identify new opportunities to explore. Getting those insights was hugely valuable."
Lexverify's name is a combination of 'Lex', which means 'a system or body of laws' in Latin, and 'verify', as the product verifies that electronic communications are compliant with existing laws and regulations.
Lexverify is part of NVIDIA's Inception programme. It is an alumnus of programmes such as The LawTech Sandbox delivered by LawtechUK. It is funded by the Ministry of Justice and NCSC for Startups.
On coming up with the initial idea, Cristian said: "With electronic communication embedded in almost everything we do nowadays. Anyone can inadvertently say the wrong thing in an email or message or share a sensitive file by accident.
"Our AI-powered assistant recognises key risks and flags them up in real time. Employees can mitigate them before they press the 'Send' button. This way, companies can achieve proactive compliance at scale and prevent risks before they occur.
"I knew AI was the next big thing a couple of years back. I had a 'eureka moment' when I thought 'why not just warn people they might be about to make a mistake?'"
Hilary Smyth-Allen is an Executive Lead at SuperTech. She said: "Partnerships like this, between an incumbent and a new entrant, are the highly prized goals that we had in our mind's eye in creating the Connector Series.
"All the evidence shows that knowledge exchange is a fundamental to innovation. Both sides gain in these types of relationships.
"But nothing happens without the foundational support of anchor institutions like Unity Trust Bank. Through their participation, they are demonstrating their worth as great corporate citizens of Birmingham."