On Thursday 5th September it is International Day of Charity, and as an organisation driven by social responsibility, Unity Trust Bank is eager to get involved!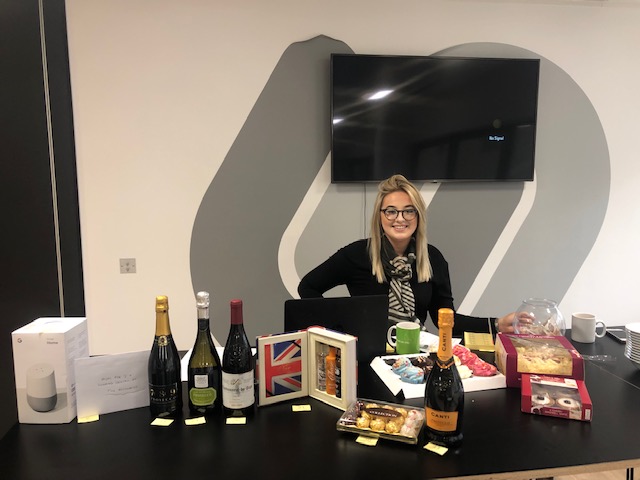 We all have a charity close to our hearts for one reason or another, and so we wanted to celebrate this special day by digging deep and giving back.
Unity Trust Bank employees participated in an internal cake sale and luxury raffle. Staff were also encouraged to nominate an individual 'Charity of Choice', promoting an organisation they felt strongly towards and explaining their reasons why.
Read their stories below…
Hattie Lewis, Marketing Officer
Stroke Association
"In 2017, my Grandpa suddenly suffered a massive stroke. He was left unable to speak, swallow and fully understand basic communication. Unfortunately, due to his age and the severity of the stroke, he was unable to recover and sadly passed away 2 months later. During this time my Dad suffered a transient ischaemic attack which made him experience temporary paralysis up his right side. He has since made a full recovery, however will always be on medication. I want to raise awareness of the Stroke Association charity to help educate people about strokes and increase the quality of life for survivors."
Rachel Morris, HR Advisor
Cancer Research UK
"In 2009, my Mum was diagnosed with breast cancer resulting in a very tough few years for my family of 6. I will always remember her strength during that time, still focusing on her kids and how we were feeling when she was going through such a painful and scary experience. Cancer Research ensured she was a survivor: she is the superwoman we needed/need to get through our ups and downs. Now 10 years on, she has the all clear! 1 in 2 people in the UK will be diagnosed with Cancer, so this charity is so important to help more individuals.
I want to raise awareness of Cancer Research UK to help more people like my mum and their families. They are a charity dedicated to saving lives through research, their vision is to bring forward the day when all cancers are cured."
Viren Mistry, Technology Officer
Birmingham St Mary's Hospice
"My Grandad passed away earlier this year after battling with pancreatic cancer, a cancer that spread throughout his body and slowly took out his vital organs. The cancer was only diagnosed after fluke blood tests. For a 90-year-old man to be living with that in his body, for what the doctors said to be at least 6 months before it was diagnosed, was quite remarkable.  I hope if I ever live to that age I would have his strength.
His illness started to take its toll and he needed constant palliative care – enter St Mary's Hospice.  They are fantastic; providing around the clock care for anyone who is sick. They gave us an apartment on site for what turned out to be Grandad's last night. Grandad was so grateful to the hospice that he donated £1000 and asked family and friends to donate too. These places rely on the generosity of the public to survive and the care, love and attention they provided not just to my family, but to every family, will live long in my memory."
Scott Hutchinson, Relationship Manager
Chest, Heart & Stroke Scotland (CHSS)
"Following my own stroke in 2017, I found myself craving information to help me come to terms with what had happened and to help with my recovery. I knew of CHSS professionally having managed some deposits for them early in my banking career and now I found myself speaking to them as a service user.
In my case I used them for their highly informative and approachable information service, but for others in greater need they also provide a huge range of vital services, which are not widely available via the NHS post discharge. This includes rehabilitation support, specialist nurses and community groups. CHSS also fund research projects and campaign for better health services in Scotland.
I actively support CHSS by fundraising and volunteering at their many excellent events. This relationship has grown lately where I recently provided commercial and presentation advice to the bid team for a recent pitch to become a corporate charity partner for 2020, in which they were successful."
Unity Trust Bank is a commercial bank with a social conscience; we only lend to organisations and businesses who help to create a better society: www.unity.co.uk/who-we-are 
Please note the above statements are not an endorsement from Unity Trust Bank.