At Unity Trust Bank, we're pleased to share some exciting new opportunities to join our team. We're looking for enthusiastic customer service team advisors who will provide frontline critical support to our business customers.
The role is varied, so you will gain great experience and the opportunity to develop within your position. We offer a flexible working pattern with hours between 8.30-4.30 or 9.00-5.00 to support your work-life balance. We also have lots of other great benefits including 5 paid days to volunteer and help us build a better society.
We asked some of our Unity Connect team members to tell you more:
Claire Jones, Customer Service Advisor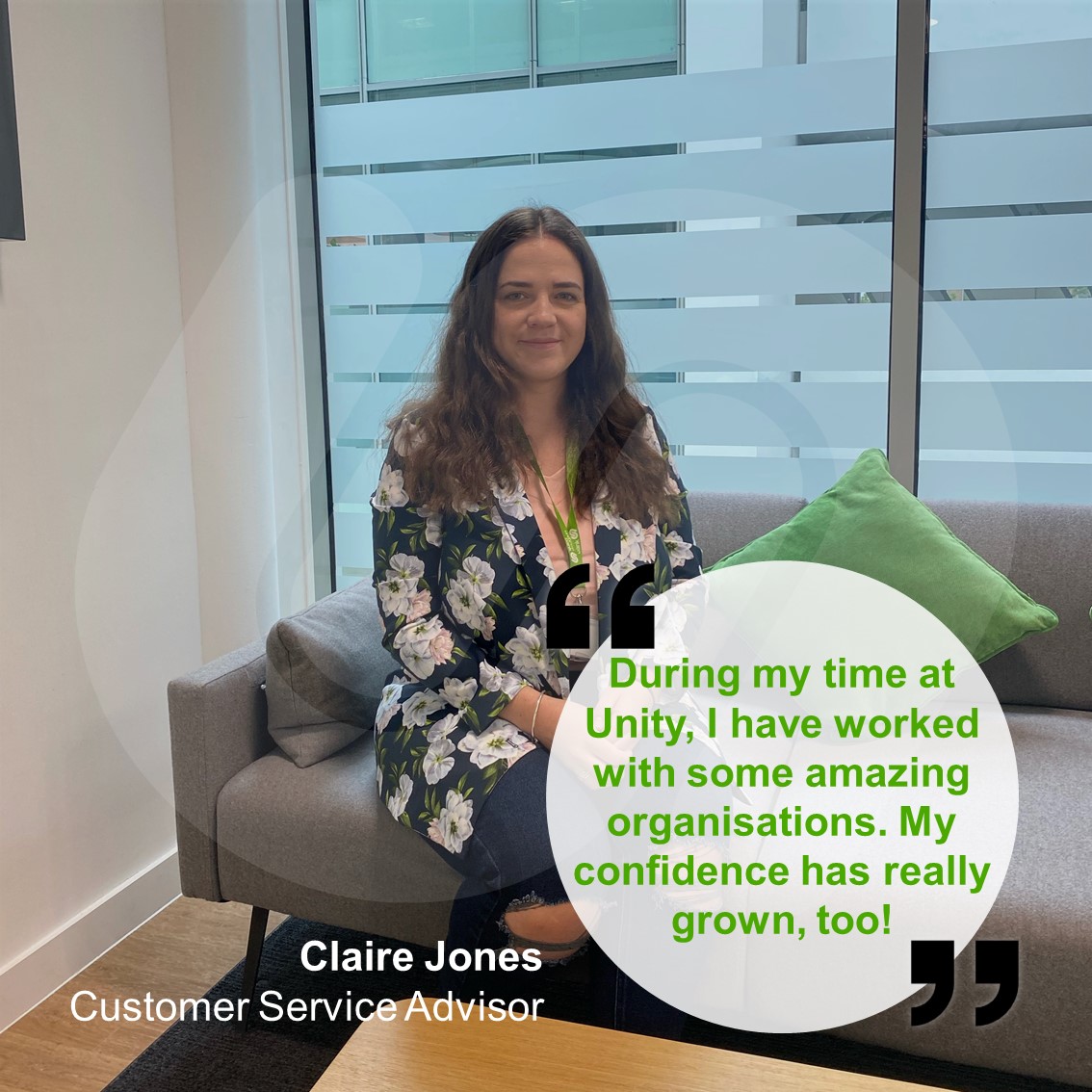 "I'm proud to work for Unity Trust Bank as we get 5 days a year of paid volunteering. We can either arrange our own volunteering, or can volunteer with our colleagues through the bank.
"During my time at Unity, I have worked with some amazing organisations. I have assisted with a range of volunteering tasks, from litter picks at canals, jet washing and even playing with kittens!
I find volunteering rewarding and it's given me the opportunity to learn new skills, as well as learn about the organisations we get to support. It has also helped me to build my confidence and be more outgoing as a person."
Jade Bromage, Unity Connect Change Lead
"I joined Unity Trust Bank in April as the People and Change Lead in Unity Connect. Having worked in banking for 8 years, my Onboarding and Training complimented what I already knew, as well as giving me a great insight into the Bank and Unity Connect.
I had my induction on Day 1 with HR which explained who Unity Trust Bank is, what we're about, what benefits are available to me and what the next 5 weeks of Onboarding would look like – as well as personal video message from our CEO (we were unable to meet in person initially). Due to the pandemic a huge chunk of my Onboarding was done remotely via MS Teams, with colleagues across the bank that had the skills and knowledge to put me at ease.
Having finished Onboarding, I continue to receive support from my colleagues as I progress through the role and I look forward to continuing to unlock my potential at Unity."
Fran O' Keefe, Credit Underwriter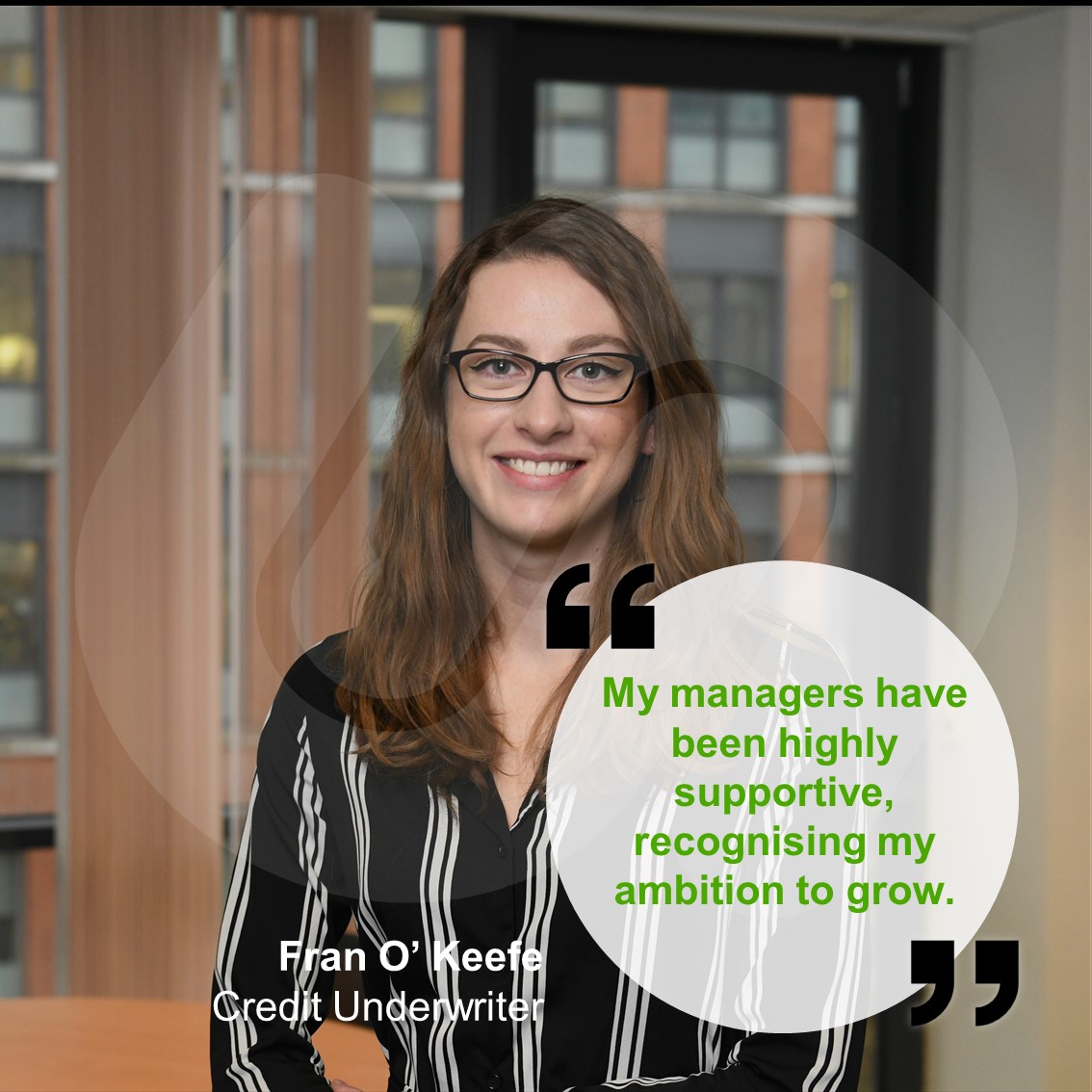 "Unity has been a fantastic environment for my development. I joined the Bank just under five years ago in a Customer Services role. My Managers have been highly supportive, recognising my ambition to grow.
This has enabled me to build both my confidence and my Commercial Banking knowledge. My career has continued to progress, moving through four roles internally into my current role as a Credit Underwriter."
If you'd like to join the Unity Connect customer service team, please get in touch.