World Health Day: Funding essential healthcare and wellbeing services
Blogs
Published: April 28, 2022 3:35 pm
World Health Day is celebrated every April to mark the anniversary of the World Health Organisation (WHO) which was founded in 1948.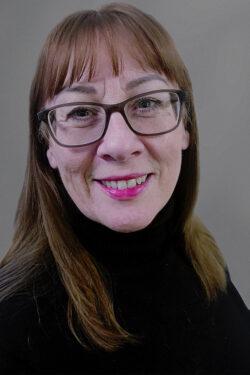 This year's theme is 'Our planet, our health' and focuses on the urgent actions needed to keep people and the planet healthy.
Unity Trust Bank aligns its lending practices to the United Nations' 17 Sustainable Development Goals (SDGs) which include 'good health and wellbeing'.
Our long-standing support for organisations in this sector was never more prevalent than it was during the pandemic.
Between January 2020 and December 2022, £126.8m worth of healthcare funding was provided to 100 operators which delivered vital frontline services such as pharmacies, dental practices and care homes.
So, what changes have taken place in the healthcare sector as we emerge from an unprecedented period?
Relationship Manager Susan Sellman, who has many years' experience working with healthcare organisations, shares her views:
Pharmacies
The biggest change I've seen has been in the pharmacy world as a new generation of pharmacists has emerged. Many of these first-time buyers were deputies at well-established practices. They have taken over because the owners have decided to retire but wanted to leave their business to someone younger who would carry on their good work.
Covid took its toll on everyone, and pharmacies were particularly affected as they were on the frontline helping to take the stress off the NHS and GP surgeries.
Pharmacies offer far more services now than they used to. They were seen as somewhere that dispensed prescriptions but now provide a range of services including blood pressure monitoring, travel vaccinations and even Covid jabs.
Pharmacists are no longer that person behind the counter making up prescriptions either; they are keen to be at the heart of the business and have face-to-face consultations with customers.
Pharmacies are important community facilities, and some customers visit regularly so pharmacists get to know them as people and are familiar with their medical history.
With more and more GPs carrying out telephone consultations, a patient's first port of call for advice is often their local pharmacist, who can advise on a range of minor ailments. This also saves patients waiting for a GP appointment.
Care homes
Demand for good quality care facilities for people with learning disabilities and mental health conditions is increasing and more and more local authorities have come to realise this.
These facilities are funded through local authorities which are starting to provide more support financially.
Our customers tell us that they have seen a steady increase in local authority fees to residential care homes, which is important as it will allow these businesses to adjust their outgoings accordingly.
Care homes, like all organisations, have seen an increase in utility bills, and if fees don't increase in line with inflation, then the level of care could drop, especially when it comes to recruiting quality, experienced staff.
Most of my customers tell me that they pay over and above the living wage because they don't want to lose good quality, long-term employees.
The clue is in the word care; if employees don't have a caring nature, then this isn't the job for them – it's time-consuming and emotional but self-satisfying and rewarding if they are the right type of person.
Care homes need the right manager, the right staff and the right culture and mindset.
Some of Unity's customers, in recent times, are finding it more difficult to find the quality and experience in new staff and have begun creating incentives and reward programmes to retain them. During Covid, they worked closely with their employees to make sure they felt safe, valued, and cared for because what they offer their community is so valuable.
Dental
Dentists, like other healthcare professionals, have relieved a lot of stress on the NHS in recent years.
Even before Covid, there was always a finite number of NHS dental contracts available, but the longer waiting times for appointments as a result of fallow time has meant more and more people have turned to private dentists for their oral healthcare.
From a greater good perspective, this does help the whole situation as the more people who use private dentists, the more availability there is in NHS-funded practices for those who rely on it.
And contrary to popular belief, the fee structure at many private practices is not too dissimilar from NHS-funded ones. The more private practices there are, the greater benefit to the NHS and the whole of society.
To find out more about the businesses that Unity Trust Bank has supported, you can read our online case studies.
Share
View all news