Uniting colleagues with a Unity & Me summer celebration
Blogs
Published: August 3, 2022 9:59 am
In July, newly formed employee engagement group, Unity & Me, contributed to one of its core aims of ensuring we deliver a vibrant, inclusive and engaging employee experience by hosting a summer BBQ.
Building on the success of Unity Trust Bank's 'Unity in the Community' programme, in June 2022 we announced our new Unity & Me initiative. The 16-strong Unity & Me team regularly meet to discuss a range of initiatives – and this celebration aligned with two of its key pillars, Unity People and Unity Wellbeing.
Working both remotely and at our UK office hubs means that colleagues build strong and inclusive relationships within their teams. However, employees were keen to enjoy opportunities for informal socialising and unwinding together, as well as enable new starters to meet colleagues from across the organisation.
We know from our own experiences that developing strong and varied social networks are key to fostering good mental wellbeing. So, in order to uplift Unity Wellbeing and celebrate Unity People, Unity & Me held the first informal employee gathering for two years on 21 July at Edgbaston Priory Club – a venue which inspires 10,000 of our next generation each year through community activities.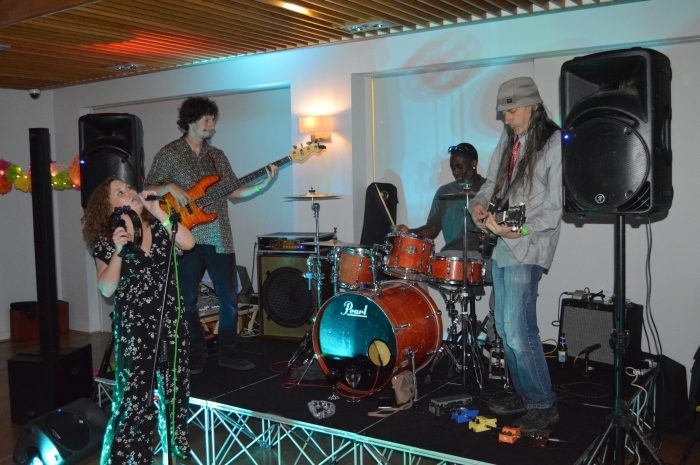 The summer BBQ, live band and karaoke brought colleagues old and new together once again – so they could reconnect, support one another, and have fun.
Shana Roberts, Events & Partnership Manager, said: "After two years, not only was it high time to let employees celebrate together, but an important opportunity to demonstrate the values that are the foundations of our organisation – being collaborative, inclusive, and straightforward.
"Our organisation has grown a lot over the last two years, and we needed this celebration to strengthen our working relationships and check in on our team's mental wellbeing."
Unity & Me continues to meet regularly to discuss all the key engagement initiatives, including Unity Green to deliver the organisation's sustainability initiatives and Unity in the Community to build employees' paid community volunteering. We will share more information about how these two strands are deepening our social impact in the local community in our upcoming blogs.
Share
View all news