Customer Q&A: Tempo Time Credits
Blogs
Published: August 12, 2021 9:12 am
The Covid-19 pandemic has highlighted the importance of community spirit when overcoming adversity. From scenes of the nation on their doorsteps clapping for key workers, to local businesses donating food to disadvantaged children during the school holidays, we have seen just how much stronger society can be when communities unite.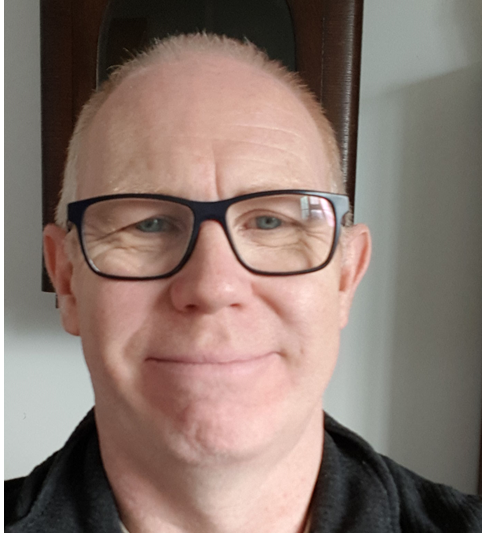 By working with organisations across the UK, Tempo Time Credits plays a key role in bringing individuals together to achieve this goal.
As a charity, everything Tempo does is driven by the objective to serve communities and support the volunteers who dedicate their time to delivering valuable work. In collaboration with a range of organisations, funding agencies and national recognition partners, Tempo inspires and connects individuals from diverse groups of people to strengthen local networks.
Having recently become a Unity Trust Bank current account customer, we spoke to Mark Froud, CEO of Tempo Time Credits, to learn more about the work they do to drive social change.
1.    How is Tempo Time Credits creating a positive impact?
We work with local organisations across the UK to build their capabilities and capacities for re-introducing vulnerable people into mainstream life. This includes partnerships with community development organisations that support socially excluded individuals who are lonely, elderly or experiencing addiction issues. By connecting these groups with a network of local volunteers, we are able to strengthen communities, whilst recognising individuals who commit their time to helping other people by awarding them with Tempo Time Credits. For each hour they volunteer, a person gets a Tempo Time Credit that they can use for a wide range of activities.
Covid-19 was pivotal for us and demonstrated the potential impact of volunteering. During that time, we're proud to have built national recognition partnerships, with the likes of Tesco and Netflix, as well as with hundreds of local groups, meaning volunteers can use their Credits on a range of activities, including music or sporting events, beauty treatments, theatre visits or swimming. During the pandemic, we have also transitioned from paper to digital credits, meaning it's easier than ever for groups to sign up and reward volunteers.
In addition to the benefits offered by Credits, volunteers are able to make new friends and connections, build confidence and boost their CVs, and help find solutions to problems in their neighbourhoods, giving them a number of valuable skills and a level of responsibility within society. 89% of Tempo Time Credit users say they feel more positive about the future.
2.    Why did you decide to open an account with Unity Trust Bank?
Our ethos is to support community organisations and their service users, and as we started to grow, it was important for us to reflect on who we were working with and what their ethical policies were.
We wanted to move away from the big five banks, and were driven to find a lender that had social values that were as close to Tempo's as possible. It's fair to say that Unity's purpose and ethos are strongly aligned with our own.
3.    How did you find the process of transitioning from your previous lender?
We made the switch to Unity from one of the big five banks. At the time of switching, we were keen to move quickly, and Unity couldn't have been any more supportive. Our relationship manager took time to understand our needs, and respond with tailored solutions to make the transition as easy as possible.
In 27 years of running organisations and working with a range of banks, my experience with Unity Trust Bank has been the best – the biggest differentiator being the high level of personal service provided. I know that if I want to speak to someone, I can pick up the phone and speak to a person straightaway, not an automated message.
4.    What does the future for Tempo Time Credits look like?
Given the economic climate, we feel grateful and fortunate to be winning new contracts at a record rate. From Edinburgh to Penzance, we now have given out more than 1.1 million Tempo Time Credits, have 32 members of staff and 750+ recognition partners in our network.
We're currently at the beginning of delivering a contract with the Welsh government, and have ambitious plans for Tempo Time Credits, with a five-fold growth expected over the next three years.
As we look at the year ahead, we are determined to help communities recover from the impact of Covid-19.
5.    Would you recommend Unity Trust Bank to other potential customers?
Definitely – if I imagined what I wanted from a bank, then Unity delivers on everything and more, there is nothing I can say that the team could have done better. I know that I can put my trust in Unity, and won't be let down.
To learn about our range of current accounts and available services, visit: www.unity.co.uk/business-current-accounts/
Share
View all news