Hull House Improvement Society
Published: 24 April 2020
Organisation Name: Hull House Improvement Society
Region: North East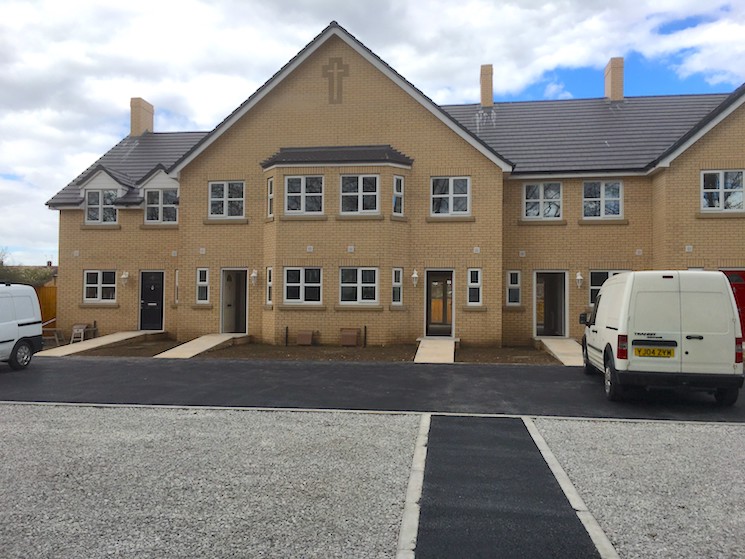 Social housing funding from Unity supports new £1m Hull development
A social housing provider is marking its 90th anniversary with its most ambitious development to date, thanks to a six-figure funding package from Unity Trust Bank.
Hull House Improvement Society Limited was initially established in 1930 to provide housing for Hull dock workers and their families.
This month its new development of seven affordable, three-bedroom homes in Broughton Court, Hessle Road, Kingston upon Hull was completed, following a loan of £789,000 from the commercial bank with a social conscience.
Tenants are now ready to move into the properties which are fully carpeted and have a cooker, hob and extractor fan included.
The total cost of the project was £1.05 million with the Society also using some of its own reserves and a grant from Hull City Council's Right to Buy scheme.
This latest development takes the Society's property portfolio to 45, providing affordable accommodation for around 90 people.
Mike Craughan, Trustee of Hull House Improvement Society Limited, said: "We provide social housing which meet current housing standards and are targeted to be affordable to those local families in housing need."
"Broughton Court is the biggest financial investment we have undertaken to date. It is rare for such high-quality, three-bedroom, rented properties to become available in the Hull area and we are delighted with the development.
"Unity Trust Bank's support has been invaluable throughout the whole process and we are proud to work with a bank that shares our vision in wanting to make a difference to society."
Unity Trust Bank Support
Unity Trust Bank has had a long-standing relationship with Hull House Improvement Society since 2015.
It has previously provided £539,000 worth of funding for a refinance package from a previous lender and for the refurbishment of several other properties in Hull.
Michael Wicks, Relationship Manager at Unity Trust Bank, said: "We support organisations like Hull Housing Improvement Society that are socially responsible and share our values and philosophy of contributing to economic, community and social change.
"Providing families in need with good-quality, affordable homes has a positive impact on local communities and helps to create a better society."
Hull Housing Improvement Society Limited
Hull House Improvement Society is a Charitable Industrial and Provident Society formed in 1930.
It was originally based at 22 Marvel Street – one of the few historical buildings in Hull that survived war-time bombing.
Trustees inspect the Society's properties every 12 months to ensure they are being well-maintained.
The properties are suitable for a range of people, including DSS tenants, and some have been adapted to include walk-in showers for elderly residents.